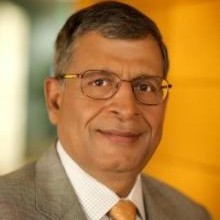 Naren Gupta
Founder Nexus Venture Partners
Naren has been an entrepreneur. He co-founded Integrated Systems Inc (ISI), a leading embedded software company, where he served as the President/CEO for fifteen years. He took ISI public and subsequently merged it with Wind River Systems. Naren continued to serve on the board of Wind River till its acquisition by Intel. He has served on many public boards and is currently on the board of Red Hat and several privately held companies. He also serves on the Board of Trustees of the California institute of Technology and the Asia Society Northern California.
Naren has over 20 years of early and early-growth stage investment experience in US and India.
Naren holds a B. Tech. degree and is a recipient of President's Gold Medal from the Indian Institute of Technology (IIT), Delhi; an MS from the California Institute of Technology and a Ph.D. from Stanford University. Naren has received distinguished alumni awards from Caltech and IIT and was elected a Fellow of the IEEE. He is an active advisor to entrepreneurs worldwide.